Blockchain will revolutionise the world economy
and disrupt many industries

Blockchain technology is not just useful for creating digital currencies such as Bitcoin. It can also be used for tracking ownership or the provenance of documents, food traceability and food safety, digital assets, physical assets or voting rights. The blockchain will have some very profound applications for society over the years to come. The implications are staggering and is going to disrupt many industries, fundamentally change market structures and lots of people will build businesses on top of it.

Welcome to a full-day conference that will explain why blockchains have the potential to revolutionise the world economy. Listen to experts, participate in the discussion and network in the center of the Swedish blockchain node. We are looking forward to meeting you on May 9th in Boden! Welcome to #blockchainnorth
Sofie Blakstad
Hiveonline
Olov Schelén
Luleå University of Technology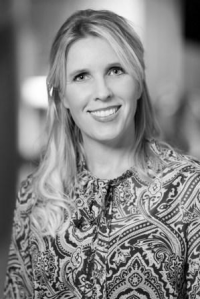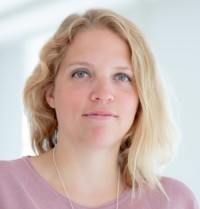 Visit a data center
"Boden Type DC One" is trying to become the world's most energy-efficient data center. This newly opened facility is pushing the limits on how energy and cost-effective data centers can become. Blockchain North participants are welcome to a guided tour of the building, before the Blockchain North conference starts. There are 50 places for the study visit and it is on a first come first served basis. Hurry up to register to Blockchain North to be sure of getting a seat! The visiting times are 08.45 - 9.15 and 09.45 - 10.15. A bus will take you the short ride between the conference and the data center. For more information visit: https://bodentypedc.eu/
Day: May 9th

Time: 08:00 – 10:30 Datacenter visits (limited availability)
11:00 – 17:00 Conference
17:00 Networking Dinner

Place: Boden Business Park (Sävast), Studio Nord (Sweden's northernmost movie studio) Google maps
1195 SEK (excl. VAT)

Early bird fee until March 31,
995 SEK


Everyone interested in blockchains and their applications.
Program

Optional: 08.45 - 09.15 Visit to the data center "Boden Type DC One"
At 8:30, a bus will take you from the conference to the data center.

Optional: 09.45 - 10.15 Visit to the data center "Boden Type DC One"
At 9:30, a bus will take you from the conference to the data center.

9.00 Registration, coffee, sandwiches, mingle and exhibition

11.00 The conference starts
Moderators Inger Edlund Pedersen and Anders Granberg

11.15 The journey with our Financial Inclusion product
Sofie Blakstad, Founder and CEO, Hiveonline

12.20 When and where blockchains can improve business performance
Peter Altmann, Senior Researcher, RISE

13.05 Networking lunch

14.20 The conference continues

14.30 Blockchain and energy efficiency
Olov Schelén, Associate Professor, Luleå University of Technology

15.10 Blockchain and Democracy 4.0
Lotta Lundin, Co-Founder and CEO, iGrant.io

15.55 Afternoon coffee, mingle and networking​​​​​​​

17.00 About the blockchain
Anne Graf, CEO, Hydro66

17.45 Networking Dinner

Please note that the program is subject to change, and will be updated continuously up to the conference.

Sofie Blakstad
Founder and CEO of Hiveonline

Following an early career in publishing and marketing, Sofie taught herself programming and business design, and subsequently spent most of her career building banks, including the first online bank for UBS. Having worked for eight major international banks in everything from IT infrastructure delivery to business transformation, run programmes in 60 countries worth over USD 1bn, and supported startups, Sofie decided the last thing the world needs is another bank and hence hiveonline was born.
For hiveonline, Sofie has been invited to speak at the World Economic Forum, G7 and G20 groups and World Bank/IMF Summit in partnership with UNEP, where she is an advisor on fintech applications to sustainable finance, blockchain, identity and trust. Sofie chairs the Climate Chain Coalition's SDG and Natural Capital Group. She holds an MSc in Informatics with specialisation in organisation design, behavioural economics and behavioural anthropology. Sofie's has also written books, the latest being "Fintech Revolution: Universal Inclusion in the New Financial Ecosystem" (Palgrave Macmillan, 2018). Read more at:
http://www.hivenetwork.online/

Peter Altmann
Senior Researcher at RISE

Peter Altmann is a Senior Researcher in Digital Innovation at RISE Research Institutes of Sweden. Peter is researching the technical and commercial potential of blockchains and develops decision making tools for design choices and investigates how blockchain's technological potential links to economic value. Peter is focusing on both the ongoing development of the technology and the ways companies should approach it to generate and capture value. Peter has develop tools that can help decision makers assess when and where blockchains can improve business performance.

Lotta Lundin
Co-Founder and CEO iGrant.io
Lotta has spent most of her professional career in finance, mainly investor relations and M&A. After 20+ years at Ericsson, Lotta and Co-Founder Lal Chandran decided that it was time to take the technology and business learnings from the highly regulated telecom industry and put it to use in a wider scene. With iGrant.io, Lotta and team empower people to take control of their data and help organisations be transparent about how they are using it. By also putting the iGrant.io technology to the test at Arctic Chain Hackathon, iGrant.io is exploring additional use cases using technology for good.

Olov Schelén
Associate Professor at Luleå University of Technology & CEO at Xarepo

Olov Schelén is an Associate Professor in Pervasive and Mobile Computing at Luleå University of Technology and the CEO at Xarepo AB. Olov has a long background from academia and industry in R&D on mobile systems and distributed systems providing scalability, high availability and durability for computation and data. Blockchain concepts and technologies are part of his teaching and research, in cooperation with industry.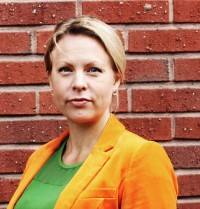 Moderator: Inger Edlund Pedersen

Inger Edlund Pedersen has years of experience of business- and regional development from various sectors ranging from mining, IT, tourism and computer gaming. She currently acts as business advisor at North Sweden Energy Agency, coaching companies within the green sector to develop further.

Moderator: Anders Granberg

Anders is the finalist in the award "Projectmanager of the year 2013" in Sweden. Anders was responsible for business development of data center establishments in The Node Pole region. Anders was the key contact for Facebook during their selection process and continues to oversee regional cooperation. Anders has extensive experience of marketing several industries on a regional and national level.

3 reasons to attend the conference
1. You want to know more about what blockchains can be used for and how it will change the future
2. You want to meet and exchange experiences with other professionals
3. You want to know more about datacenters and visit one
Arctic Chain Hackton
On May 7-9, 2019 the second edition of Arctic Chain Hackathon is arranged at Boden Business Park, Sweden. It will be challenging days in the name of the blockchain technology. We now invite creative minds to challenge the development of the technology. If you have what it takes, make sure not to miss the Arctic Chain Hackathon! Read more at: http://arcticchainhackathon.com/en



Do you want to be a partner? Please get in touch with Malin Winsa (below).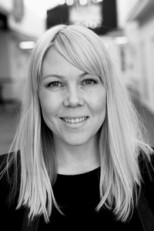 Malin Winsa
malin@bodenbusinesspark.se
070 601 20 24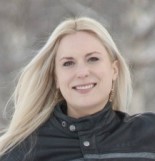 Marie Nolin
marie.nolin@ltu.se
072 526 20 70