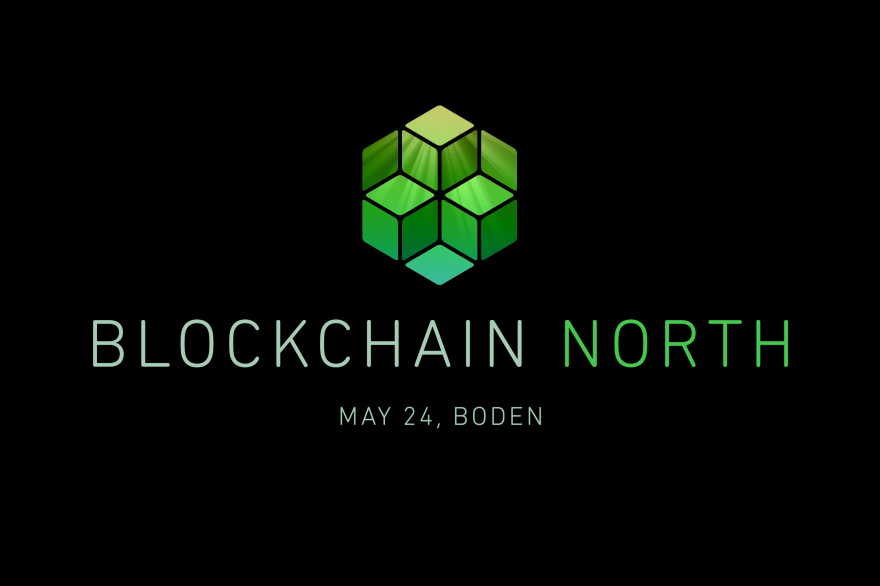 Blockchain is a tsunami-like phenomenon that will revolutionise the world economy and disrupt many industries

Blockchain technology is not just useful for creating digital currencies such as Bitcoin.
It can also be used for tracking ownership or the provenance of documents, food traceability and food safety, digital assets, physical assets or voting rights. The blockchain will have some very profound applications for society over the years to come. The implications are staggering and is going to disrupt many industries, fundamentally change market structures and lots of people will build businesses on top of it.

Welcome to a full-day conference that will explain why blockchains have the potential to revolutionise the world economy. Topics that will be covered include what a blockchain is, how and why society and businesses will be transformed, its importance for digital business and customer value, as well as billion dollar blockchain ideas. Listen to experts, participate in the discussion and network in the center of the Swedish blockchain node. We are looking forward to meeting you on May 24th in Boden! Welcome to #blockchainnorth
Ph D Student, Luleå University of Technology
Director Retail & Finance
Kairos Future
Head of Digital and Innovation, Landshypotek Bank
Managing Director
The XBTO Group:
Blockhead Capital AB
Founder of eBoost and Alaris
Associate Professor
Luleå University of Technology
Business Developer
Invest in Gävleborg
Optional: 08:00-9:00 Visit to Hydro66 datacenter Fully booked ( At 7:45, a bus will take you from the conference to Hydro66.)
Optional: 09:30-10:30 Visit to Hydro66 datacenter Fully booked (At 9:15, a bus will take you from the conference to Hydro66.)

10.30 Registration, coffee, sandwiches and mingle

11:00 Introduction and opening of the event

11:20 What the Blockchain is (Not) - Distributed Ledger Technology Through Myths and Misconceptions
Martin Lundgren, Ph D Student, Luleå University of Technology

11.45 The trust machine - How and why society and businesses will be transformed with the blockchain
Magnus Kempe, Director Retail & Finance, Kairos Future

12:30 Blockchain - important for digital business and customer value
Merete Salmeling, Head of Digital and Innovation, Landshypotek Bank

13.00 Networking lunch

14.15 The conference continues

14.30 Blockchain and Global Evolution - Digital Assets and Transactions in trustless economy
Greg Carson, Managing Director, The XBTO Group: Blockhead Capital AB,

15.00 Gaming and the blockchain
Marshall Long, Founder, eBoost and Alaris

15.30 Afternoon coffee, mingle and networking

16.00 Blockchains and hash graphs, challenges and opportunities
Olov Schelén, Associate Professor, Luleå University of Technology

16.30 Billion Dollar Blockchain ideas
Sam Cole, Business Developer, Invest in Gävleborg

17.00 Summary

17.15 Networking dinner
Please, note that the program is subject to change, and will be updated continuously up to the conference.
Visit an award-winning blockchain datacenter

For those who want to visit one of the data centers in Boden, there is an opportunity to visit Hydro66 before the conference starts at 9.30-10.30 or at 8.00-9.00.

Hydro66 are the global market leader for digital currency mining data centers. Offering high quality facilities and service levels at a competitive price, Hydro66 regularly win awards for innovation in design, best-in-class efficiency and outstanding environmental credentials. Hydro66 were the first data center to locate in Boden Sweden, Europe's largest hub for currency mining, and they continue to lead the way for sustainable blockchain infrastructure at global scale.
Day: May 24th
Time: 11.00 - 17.00 followed by dinner
Place: Boden Business Park (Sävast), Studio Nord (Sweden's northernmost movie studio)
795 SEK (not including VAT)

​The conference is free of charge for LTU* employees/students, but if canceled after May 18 or in case of absence, 450 SEK will be charged excl. VAT. Cancellations are made by e-mail to: marie.nolin@ltu.se

*LTU Business and ABI and others must pay admission.
Everyone interested in blockchains and their applications.
Martin Lundgren
Ph D Student, Luleå University of Technology

Martin is a Ph. D. student in Information Systems at Luleå University of Technology. His research focus lies on Information Security Risk Management from socio-organizational perspectives. Prior to his current employment, Martin has held positions such as Systems Developer, Chief Security Officer and served as selected expert in ETSI Specialist task force. In his knowledge of security, Martin brings several years of experience in research and trust services.

Martin Lundgren will talk about the future of distributed ledger technologies, a future that looks promising. Different business models and companies are scrambling to be a part of the buzz that is blockchain. Although its benefits seem far-reaching, we need to be critical about why we should use blockchain technologies, instead of already existing technology. Otherwise, we risk clouding its value by implementations bent on myths and misconceptions.
Magnus Kempe
Director Retail & Finance, Kairos Future

Magnus will talk about areas like health and healthcare, bookkeeping and accounting, real estate, supply chain and some others. Magnus is the project leader of the Swedish Land Registry project as well as a food supply chain project. Magnus is a recognized speaker, educator and project leader in the blockchain space and has worked with future studies for 15 years. He has also written several widely distributed reports on the blockchain.
Merete Salmeling
Head of Digital and Innovation, Landshypotek Bank

Merete has 15 years of experience in banking and digital business development.
She has implementing several new business areas within banking and the digital area. One of her specialty is to design digital business processes and services together with customers to understand both their value and the value for the business. Especially to be get significant and sustainable business value in terms of effectiveness and efficiencies long term. Merete has also knowledge and experience in areas like applying blockchain to add business value. Nowadays Merete manages a team that's responsible for the further implementation of new digital business processes and services among with Innovation project, as in Blockchain area, within Company Landshypotek Bank.
Marshall Long
Founder of eBoost and Alaris

Marshall is a serial entrepreneur with a background in engineering. He quickly moved into bitcoin space early on with a claim to fame as being one of the first bitcoin miners. Marshall has expertise in P2P economies as well as breaking into new markets - Asia especially. Additionally, Marshall started one of the best-known cryptocurrencies for gaming called eBoost.

Marshall Long will talk about gaming and the blockchain. Based on its own Blockchain network and token (ALA), Alaris will enable game developers to create, distribute and manage decentralized Blockchain applications by deploying their own sidechain linked to the Alaris network. This will include a custom token, while simultaneously allowing game developers to develop games in a frictionless blockchain game development environment.
Greg Carson
Managing Director, The XBTO Group: Blockhead Capital AB

Greg is Managing Director at The XBTO Group's XBTO Blockhead Capital where he runs venture investing and leads Marketing/Strategy for the Group.
Greg Carson is a Serial Entrepreneur and Technology Investor with a background in professional Wall Street Finance. A former E&Y Entrepreneur of the Year Award and Deloitte fast 500 winner in California, Greg has been featured in Business Week and CNNfn.
Greg has headed venture-funded technology firms in California, New York, and Sweden.
He studied undergrad Computer Science at the University of California, Leadership at MIT and got his MBA In Finance and Strategy from Wharton School of Business. He has led tech deals at Investment Banks and Venture Capital firms in NYC, London, and Gothenburg.

Greg Carson will talk about the emerging crytpofinance, trading, investing and evolving crypto-technologiess. XBTO is a leading liquiditity provider in crypto finance on the worlds most popular exchanges. Greg will talk about the firm's activities in trading, venture capital, mining, capital management, and trading between institutations. Hear about his finance and innovation stories as a serial entrpreneur in California, Investment Banker on Wall Street, and Venture Capiitalist in Europe, ending finally as a global cryptofinance professional.
Learn about recent progress in cryptofinance, and the trades and global status of the leading digital assets and blockehains.
Olov Schelén
Associate Professor, Luleå University of Technology

Olov is an Associate Professor in Pervasive and Mobile Computing at Luleå University of Technology and the CEO at Xarepo AB. Olov has a long background from academia and industry in R&D on mobile systems and distributed systems providing scalability, high availability and durability for computation and data. Blockchain concepts and technologies are part of his teaching and research, in cooperation with industry.
Sam Cole
Business Developer, Invest in Gävleborg

With a career spanning 20 years in the IT industry, Sam has been involved in multiple disciplines. From working with Global responsibility at the largest companies in the world to having his own start-up in the Semiconductor industry. The one thing all of Sam's roles have had in common is Technology. Whilst he has been following the latest trends his entire career, form the days previous to the dot com boom, to the latest in Blockchain. Sam's latest role is helping other companies reach their full potential in Sweden.

Sam Cole will talk about if we can look at using Blockchains ability to have private information publicly verified. Not just for finance but for other types of transactions. Imagine if we could improve a countries economy by 20% simply by removing the need to trust each other and having the ability to verify instead. Sam will demonstrate in simple terms how this can be achieved with todays technology allowing for unseen future growth.

Moderator: Inger Edlund Pedersen

Inger Edlund Pedersen has years of experience of business- and regional development from various sectors ranging from mining, IT, tourism and computer gaming. She currently acts as business advisor at North Sweden Energy Agency, coaching companies within the green sector to develop further.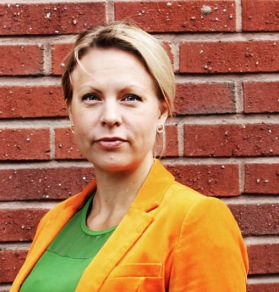 3 reasons to attend the conference
1. You want to know more about what blockchains can be used for and how it will change the future
2. You want to meet and exchange experiences with other professionals
3. You want to know more about datacenters and visit one

Do you need an overnight stay?
Datacenter information meeting, May 25, Luleå
Welcome to attend an information meeting in the area of data centers, the day after the conference.
The meeting will be about how we work in the region to strengthen the data center industry. We will start with a visit to RISE SICS North "ICE", the Infrastructure and Cloud research and test Environment in the morning, and then continue to Luleå University of Technology with information from the University, Luleå Business & Economic Development and many others.

More information below (in Swedish).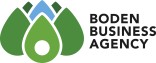 Do you want to be a partner? Please get in touch with Malin Winsa (below).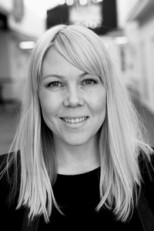 Malin Winsa
malin@bodenbusinesspark.se
070 601 20 24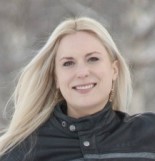 Marie Nolin
marie.nolin@ltu.se
072 526 20 70