Blockchain will revolutionise the world economy

Blockchain technology is not just useful for creating digital currencies such as Bitcoin. It can also be used for things like tracking ownership, food traceability or voting rights. The blockchain is going to fundamentally change market structures and lots of people will build businesses on top of it.

Welcome to a full-day conference that will explain why blockchains have the potential to revolutionise the world economy and disrupt many industries. Listen to experts, participate in the discussion and network in the center of the Swedish blockchain node. We are looking forward to meeting you on May 9th in Boden! Welcome to #blockchainnorth. Don't. Miss. Out!

Sofie Blakstad
Hiveonline
Olov Schelén
Luleå University
of Technology
Magnus Söderberg
Triolith Games
Andreas Johansson
Triolith Games
"Boden Type DC One" is trying to become the world's most energy-efficient data center. This newly opened facility is pushing the limits on how energy and cost-effective data centers can become. Blockchain North participants are welcome to a guided tour of the building, before the Blockchain North conference starts. There are 50 places for the study visit and it is on a first come first served basis.

Hurry up to register to Blockchain North to be sure of getting a seat! The visiting times are 08.45 - 9.15 and 09.45 - 10.15. A bus will take you the short ride between the conference and the data center. For more information visit: https://bodentypedc.eu/
Day: May 9th

Time: 08:00 – 10:30 Datacenter visits (limited availability)

11:00 – 17:45 Conference

17:45 Networking Dinner

Place: Boden Business Park (Sävast), Studio Nord (Sweden's northernmost movie studio) Google maps
1195 SEK (excl. VAT)

The price includes:
- Conference
- Datacenter visit (limited availability)
- Morning & afternoon "fika"
- Lunch
- Networking dinner
- Exhibition


Everyone interested in blockchains and their applications.

Optional: 08.45 - 09.15 Visit to the data center "Boden Type DC One"
At 8:30, a bus will take you from the conference to the data center.

Optional: 09.45 - 10.15 Visit to the data center "Boden Type DC One"
At 9:30, a bus will take you from the conference to the data center.

9.00 Registration, coffee, sandwiches, mingle and exhibition

11.00 The conference starts
Moderators Inger Edlund Pedersen and Anders Granberg

11.20 Fintech Revolution: building opportunities for microbusinesses and sustainable investment in developing economies
Sofie Blakstad, Founder and CEO, Hiveonline

12.20 Interview with Marie Nilsson, the ambassador for Women of Blockchain and Teknikkvinnor

12.25 Navigating the blockchain waters: How to match problems with blockchain solutions
Peter Altmann, Senior Researcher, RISE

13.10 Networking lunch

14.25 The conference continues.
Interview with students about their blockchain thesis project at NASDAQ

14.35 Blockchain basics and energy efficiency
Olov Schelén, Associate Professor, Luleå University of Technology

15.05 A talk with Blockchain Ph.D. students at Luleå University of Technology

15.15 Enabling democracy 4.0
Lotta Lundin, CEO and Lal Chandran, CTO, iGrant.io

15.50 Afternoon coffee & mingle

16.45 Beyond crypto - the future of games
Magnus Söderberg, CEO and Andreas Johansson, CTO, Triolith Games AB

17.15 The first pan-Nordic blockchain accelerator
Stephan Nilsson and Cen Rolfsson, BITaccel

17.45 Summing up

18.00 Networking Dinner


Please note that the program is subject to change, and will be updated continuously up to the conference.

Sofie Blakstad
Founder and CEO of Hiveonline

Sofie is one of the top 100 Women in Fintech, Fintech Advisor to UN, G20 and Edinburgh Futures Institute and author of the book Fintech Revolution.
She is the founder and CEO of Hiveonline, offering microfinance opportunities in developing countries based on the blockchain, making the future a fairer place for the smallest businesses everywhere.

Sofie has spent most of her career building banks, including the first online bank for UBS. Having worked for eight major international banks in everything from IT infrastructure delivery to business transformation, run programmes in 60 countries worth over USD 1bn, and supported startups, Sofie decided the last thing the world needs is another bank and hence hiveonline was born.

For hiveonline, Sofie has been invited to speak at the World Economic Forum, G7 and G20 groups and World Bank/IMF Summit in partnership with UNEP, where she is an advisor on fintech applications to sustainable finance, blockchain, identity and trust. Sofie chairs the Climate Chain Coalition's SDG and Natural Capital Group. She holds an MSc in Informatics with specialisation in organisation design, behavioural economics and behavioural anthropology. Sofie's has also written books, the latest being "Fintech Revolution: Universal Inclusion in the New Financial Ecosystem" (Palgrave Macmillan, 2018).

Sofie will talk about the Fintech Revolution: building opportunities for microbusinesses and sustainable investment in developing economies.
There are 450 million small and micro-businesses in the world, 350 million of which have no access to banking. Many lack access to education, running water, electricity and land rights with women entrepreneurs being disproportionately unsupported. Yet these businesses are responsible for over half the world's employment and GDP, and as populations grow will become increasingly important as key producers of food and custodians of their environments. Sustainable investment can help, but is fraught with bureaucracy and barriers. Sofie describes how blockchain solutions can help micro-businesses access reputation and capital, while freeing up global capital flows to enable sustainable security in entrepreneurial communities all over the world.

Peter Altmann
Senior Researcher at RISE

Peter Altmann is a Senior Researcher in Digital Innovation at RISE (Research Institutes of Sweden) where he investigates how blockchain's technological potential links to economic value. He is focused on both guiding ongoing attempts to realize the technology's potential as well as advising companies on the ways they could approach blockchains to generate and capture value. He is also a national representative at the European Blockchain Partnership, where he is part of the EBSI (European Blockchain Services Infrastructure) Technical Group, and part of the technical committee for the ISO/TC 307 standardization work on blockchains and distributed ledger technologies.

Peter argues that there is significant confusion surrounding what blockchains are and what they can be used for. This is concerning since commercialization success requires knowing what can be done with the technology, what others are doing, and where the challenges and opportunities lie. The step toward such knowledge begins with the ability to assess a blockchain project's technical and commercial feasibility. Failing to do so can, at best, lead to expensive Proof of Concepts with limited benefits. In his talk, Peter Altmann presents insights and tools that aid in linking real-world problems with blockchain solutions.

Lotta Lundin, Co-Founder and CEO
Lal Chandran, Co-Founder and CTO
iGrant.io

Lotta Lundin has spent most of her professional career in finance, mainly investor relations and M&A. After 20+ years at Ericsson, Lotta and Co-Founder Lal Chandran decided that it was time to take the technology and business learnings from the highly regulated telecom industry and put it to use in a wider scene. With iGrant.io, Lotta and team empower people to take control of their data and help organisations be transparent about how they are using it. By also putting the iGrant.io technology to the test at Arctic Chain Hackathon, iGrant.io is exploring additional use cases using technology for good.

Lal Chandran holds a MSc in Computer Science and Engineering from University of Liverpool (UK) and has over 20 years' experience in software product
development as developer, security expert, devOps specialist and product manager. Prior to founding the company, Lal has worked in British Telecom and Ericsson in United Kingdom, Ireland, Finland and Sweden.

Lotta and Lal will present how their platform iGrant.io can enable democracy 4.0 and how Blockchain technology can enhance trust and transparency in a data sharing economy. Most of us have an idea of what constitutes the principles of a modern democracy and even our rights, but how does the digital society challenge those principles? With numerous reports on fake news, data breaches and organisations selling personal data without the individuals consent the respect for peoples' privacy can be questioned. The new data privacy regulation shaping up, is setting the outer boundaries of how personal data can be collected and used but how is peoples' trust restored? We believe that organisations that are transparent in their data usage will gain the trust needed for people to say yes to sharing their data. With proper governance and efficient use of technologies like blockchain, the data asset can be leveraged to create enhanced services for the individual, bringing in trust and transparency in the way data is stored, processed and exchanged.

Olov Schelén
Associate Professor at Luleå University of Technology & CEO at Xarepo

Olov Schelén is an Associate Professor in Pervasive and Mobile Computing at Luleå University of Technology and the CEO at Xarepo AB. Olov has a long background from academia and industry in R&D on mobile systems and distributed systems providing scalability, high availability and durability for computation and data. Blockchain concepts and technologies are part of his teaching and research, in cooperation with industry.

Olov is going to talk about "Blockchain basics and energy efficiency" and explain how blockchains really works by using bitcoin as an example.
Magnus Söderberg, CEO
Andreas Johansson, CTO
Triolith Games

Magnus Söderberg has been part of the game industry since 2010 when he founded the mobile game studio Triolith Entertainment. The company has released six games with the hit title MEGATROID featured on Google Play. He continued his work as a co-founder of Gold Town Games and worked with the release of the popular title World Hockey Manager. Magnus is also an active participant in expanding the game industry in the northern parts of Sweden. In 2018 he founded Triolith Games and is now spearheading the development of MEGATROID 2 and the blockchain platform the company is building.

Andreas Johansson is an experienced leader and business developer, and has been building next generation technology platforms for over 20 years. He has worked extensively with leadership and management in different companies and projects, building on a variety of emerging technologies, from cloud technology and Mar tech to Iot and Blockchain. In addition to this he has also build up Sweden's first industry organization with a focus on Blockchain and DLT, The Swedish Blockchain Association.

Triolith Games will present their company and platform they are building and how and why blockchain / DLT should be used in games. By enabling players to secure in-game assets to prove authenticity and ownership and safely transfer in-game items from one player to another, the technology can be used to prohibit illegal second hand market trade of in-game assets and incentivize fair play.
Stephan Nilsson
Cen Rolfsson
BITaccel

Stephan NIlsson and Cen Rolfsson will talk about the first pan-Nordic blockchain accelerator.

Moderator: Inger Edlund Pedersen

Inger Edlund Pedersen has years of experience of business- and regional development from various sectors ranging from mining, IT, tourism and computer gaming. She currently acts as business advisor at North Sweden Energy Agency, coaching companies within the green sector to develop further.

Moderator: Anders Granberg

Anders is the finalist in the award "Project manager of the year 2013" in Sweden. Anders was responsible for business development of data center establishments in The Node Pole region. Anders was the key contact for Facebook during their selection process and continues to oversee regional cooperation. Anders has extensive experience of marketing several industries on a regional and national level.

3 reasons to attend the conference
1. You want to know more about what blockchains can be used for and how it will change the future
2. You want to meet and exchange experiences with other professionals
3. You want to know more about datacenters and visit one



Do you need an overnight stay?
Then we recommend you to stay at Hotel Boden Business Park.
Read more and make a reservation here: http://bodenbusinesspark.com/sv/hotell



Would you like to participate in a hackathon?
On May 7-9, 2019 the second edition of Arctic Chain Hackathon is arranged at Boden Business Park, Sweden. It will be challenging days in the name of the blockchain technology. We now invite creative minds to challenge the development of the technology. If you have what it takes, make sure not to miss the Arctic Chain Hackathon! Read more at: http://arcticchainhackathon.com/en
Do you want to be a partner or an exhibitor at the conference? Please get in touch with Malin Winsa (below).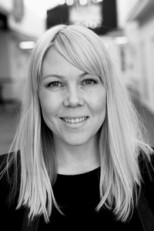 Malin Winsa
malin@bodenbusinesspark.se
070 601 20 24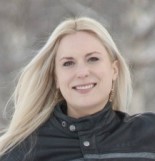 Marie Nolin
marie.nolin@ltu.se
072 526 20 70